ARTISAN PARTNERSHIPS
It's always exciting to go to our partner atelier, Nsija. We grew up in Tunisia and speak Tunisian Arabic so our visits have an air of homecoming. The first thing that hits when we go inside is the percussive sound of the looms in action. Nsija has more than doubled its workforce since 2018, so that music is louder now. 
We love working directly with the weavers and seeing the whole process in real time: Once the deadstock yarns have been harmonized into individual designs, and the loom is properly set up, each fouta is rhythmically handwoven and hand finished. And the rhythm is real.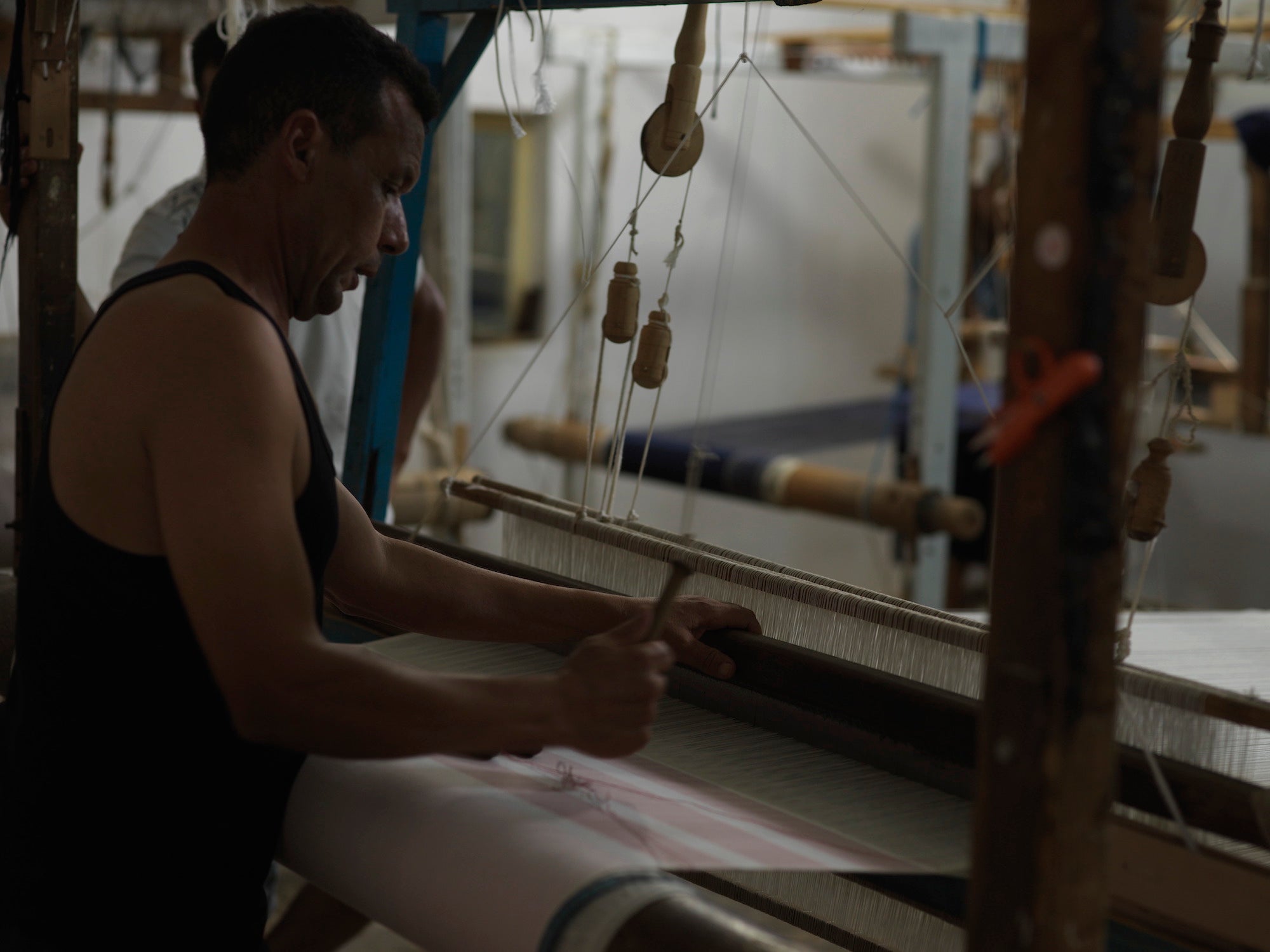 A single weaver stands behind the large manual wooden loom, tapping the hand and foot works in a sequence specific to the Fouta's pattern.It's a skill that some of the artisans have been honing for over 30-years. The delicate final touches are then carefully knotted, tasseled, and fringed into place on the Fouta's borders by our talented team of finishers, generally women working from the comfort of their homes.
At Nsija, every artisan we work with earns a fair salary that exceeds the living wage, receives health insurance and social security. The atelier is completely surrounded by olive groves and there's a symbiosis at work here. When they're not weaving, the artisans who cultivate olives nearby can walk, bike or motorcycle to the atelier. Traditional practices become viable careers, and local economies thrive. And the olive oil is extremely delicious. 
This incredibly detailed craftsmanship combined with our investment in Tunisia's artisans and inspired quality and design make for a unique Fouta that's meant to be as long-lasting as it is beautiful.