THE PROCESS
Building beautifully cohesive colorways and collections within the limits of available deadstock fibers is our favorite kind of design puzzle. Sometimes we'll dream of a design for years before the right deadstock comes into our lives, and sometimes the perfect colors or textures are magically available in the right quantities at the right moment. Our designs are faithful to the traditional fouta's horizontal line structure–it's this simplicity, the play between color and dimension, that makes each one beautiful. 
Once the deadstock yarns have been harmonized into individual designs, each fouta is rhythmically handwoven and hand finished. And the rhythm is real. A single weaver stands behind the large manual wooden loom, tapping the hand and foot works in a sequence specific to the Fouta's pattern.The ebb and flow of movement and percussion as the weaver and loom lift and sway in this beautiful, intimate process. It's a skill that some artisans at our partner atelier have been honing for over 30-years.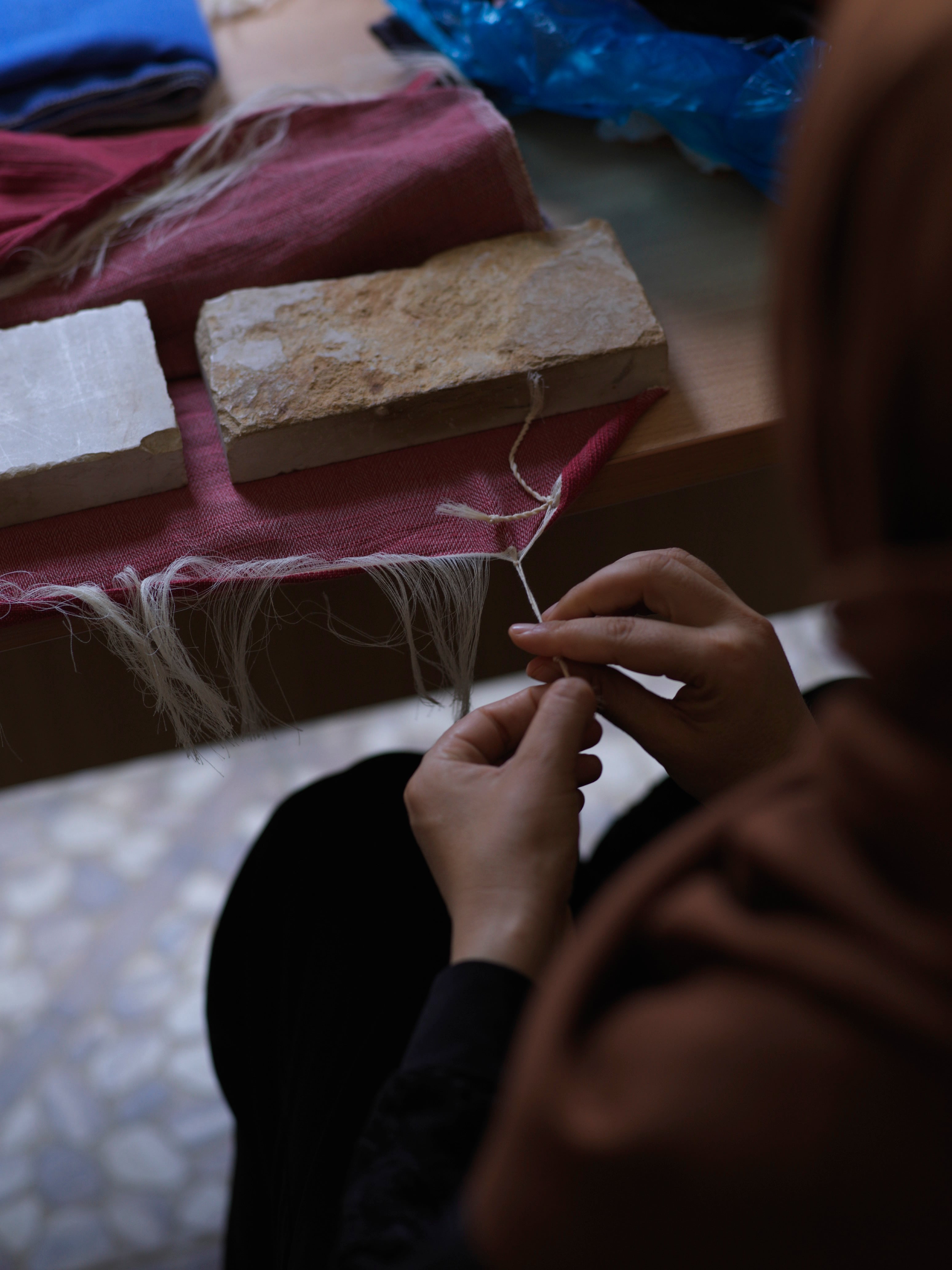 HANDWOVEN IN MAHDIA, AT HOME IN THE WORLD
The delicate final touches are then carefully knotted, tasseled, and fringed into place on the Fouta's borders by our talented team of finishers, generally women (some are the wives of the weavers) working from the comfort of their homes. This incredibly detailed craftsmanship combined with inspired quality and design makes for a unique Fouta that's meant to be as long-lasting as it is beautiful.